Welcome to the Patrick Henry High School Navy JROTC Website
The Patrick Henry High School Navy Junior ROTC program began in 2001, and has grown each year. Our program includes
four years of academic course study
and follows the Navy Core Values of
Honor, Courage and Commitment
. In addition to academic studies, cadets are required to participate in physical activities, drills and team building exercises. Cadets may also join one of the following teams:
*********************************************************************
Why Join NJROTC?
From the Senior Naval Science Instructor
There are new guidelines for female hairstyles.  These are noted in Cadet Information, Uniform Regulations, or you can click here.
Support Patrick Henry NJROTC
Find great gift ideas all year round at our Web Store!  Each purchase supports the PHNJROTC.
T-shirt orders are closed for pre-holiday orders.  Please watch for orders to open again in January.
New t-shirts are now available for cadets and parents!  T-shirts are $20 each and orders are due by December 16th, 2016.  T-shirts will be gray, long sleeve "Beefy Tees," like their red shirts.  Please consult those for sizing.
All payments must be sent to the school or brought to Winter Awards.  TSI cannot process payment for shirts.  Please click here to place your order.  PLEASE NOTE:  Response boxes are below each question.
Front design options are on the left, back design on the right.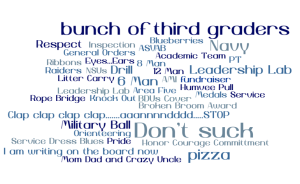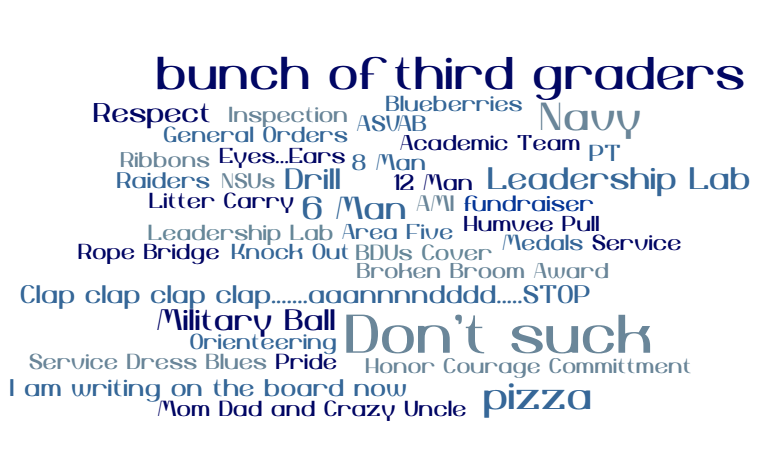 Military Ball Tickets now on sale
Tickets to the Patrick Henry NJROTC Military Ball are now on sale. See LT Head for tickets. All tickets must be bought by Thursday, 12 January 2017. NSI's will be available during the "snow days" at the school to sell tickets.